Desk Computers, Laptops, Servers, Switches, Cell Phones, Tablets (including attached cords/peripherals)
Box Misc. Ewaste and Office Junk
$25 ea
Box size: 15''x12''x10''. Term used for estimation only. Driver removes items using our containers. Wires, Power Strips, Keyboards, Mice, Phones, Tablets… Read More
Flat Screen Monitor Less Than 30"
$10 ea
All TV & CRT Monitors less than 30''
$45 ea
All TV 30'' or more
$95 ea
Monitor Stand
$5 ea
Under 30lbs
$35 ea
30lbs or more
$75 ea
100lbs or more
$250 ea
Microwaves, refrigerators, large fans, heaters, and other general appliances.
*Small units less than 12" e.g. toaster or home coffee maker belongs to "box of misc. ewaste".
Printers, copiers, scanners, shredders, projectors, fax machines, projectors, phone systems, and server cages
Under 30lbs
$25 ea
30lbs or more
$95 ea
100lbs or more
$250 ea
Metal Back Up Batteries
$45 ea
Toners and Ink Cartridges
Standard Laser and Inkjet Cartridges
$2 ea
3D Liquid Square Toner Box
$75 ea
Ballasts (PCB or No PCB)
$2 ea
Includes shredding certificate with video. Shredding meets or exceeds NAID National data destruction specifications.
Styrofoam & Packaging Material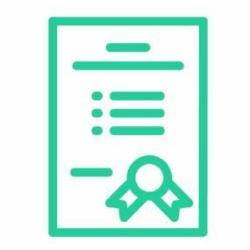 Data Destruction Certificate

Quoted Costs
ONLY to be used if you have contacted us and received a quote.
*Please list item descriptions in the additional information box on cart page
Quoted Flat Rate For Entire Pickup
Text or Email Pics For Fast Quote!

       


Text . 415.535.3071 Email pickup@ewastesf.com


Help Desk

415.829.2119 9am-5pm Monday-Friday

Computers, Servers - Free Pickup


Switches, Modems

$10 Each





Small Batteries, Light Bulbs, Smoke Alarms

Batteries by lbs.
$6/lb.
Lightbulbs
$5 ea
Smoke Detectors
$15 ea


Box of Misc. Ewaste
or Office Junk $25 Each

Box size: 15''x12''x12''
Small Electronics, Wires
Office Junk, Toner, Supplies
Cell Ph. Office Ph., Tablets
Cameras, Laptop Docks
Speakers, Desk Fans,
Binders.Paper, Books, Misc Media Office Decor

Printers, Scanners, Shredders, Projector,, Server Cages, Other
$35-$350 Each



Office Furniture
Chairs, Filer Cabinets, Desks,
Dry Erase Boards, Cubicles, Decor

Includes shredding certificate with video. Shredding meets or exceeds NAID National data destruction specifications.

TVs & Monitors
Monitor Stands


$5 to $195 Each


          M

etal Back Up Batteries




          $10 to $95 Each

Toners and Ink Cartridges

Small Inkjet Toners
$1 ea
Standard Laser and Inkjet Cartridges
$3 ea
3D Liquid Square Toner Box
$75 ea

Priced by the can, Full or Not
1 Qrt or Smaller $10 ea
1 Gallon Can $20 ea
5 Gallon. Bucket $40 ea
Aerosol Cans $5 ea
Oil Based Paint or Cans Without Labels Call 415.829.2119

Quoted Flat Rate
ONLY to be used if you have contacted us and received a quote.
*Please list item descriptions in the additional information box on cart page

Styrofoam
$5/lb.
Cardboard Box
1 ea

Please flatten cardboard boxes prior to pickup.

Data Destruction Certificate

$5 per storage device that needs data destruction. $10 if storage requires removal from device. One quantity per item that needs data destruction. Please Include a list of data destruction items in the cart's text field.

Data Destruction Policy